Your house is the place where your life happens. Each of us deserves to have a space to relax, be loved, and feel secure. We want to help you create the foundation of this beautiful space. We help you select the product that represents your style, performs to your needs, and stays in your budget. We pride ourselves on being invited back into your home again and again.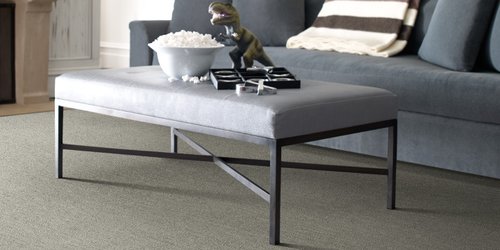 Why Carpet?
Carpet remains the softest, quietest flooring available. The warmth underfoot and comfort remain strong incentives to keep customers thrilled with carpet.

There is nothing like slipping off your shoes after a long day and stepping onto a soft, cozy carpet that will have you always wanting to be home. Our high-quality carpeting will give your home a warm and furnished feel. We offer a variety of carpeting styles that will make cleaning and maintenance easier than ever. Stop in our selection and education center to learn more.

If you think that all carpeting is treated relatively equal, think again. At Cawood Flooring Systems in West Chester, OH, you can choose from a wide selection of carpeting options designed to fit any set of purposes and preferences. Carpet today is not what you grew up with. Stain protections and performance exceeds all carpet of the past. Beautiful designs and softness of feel will amaze you.

The performance of your carpet will be determined by several factors such as performance rating, proper cushioning, and construction. Stop by and let our expert sales team help you choose the options that fit your carpeting needs.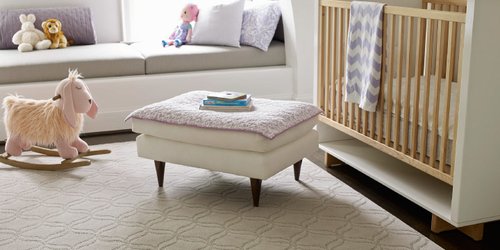 About Carpet Installation
Most residential carpet is stretched in over pad. Installation Mechanics install tack strip around the edges of your room, lay carpet pad, cut and seam carpet to your room size, and stretch the carpet to the tack strip. Cutting and seaming carpet is an art in itself. Differing carpet heights, construction type, and top view all determine the type of seam tape needed, amount of heat on your iron and cutting method. Typically, mechanics are trained for two years to understand how each type of carpet is best seamed. Carpet installation is best left to trained experts. In addition, proper installation techniques are required to maintain manufacture warranties.

We will take care of disposal of your old carpet.

Taking Care Of Your Carpet
We recommend customer strictly adhere to the care and maintenance recommended by the manufacturer. Manufacturers know their products best and spend time in research and development to make sure their products perform to your needs. Beyond the manufacturer's recommended care and maintenance, regular vacuuming remains the best way to preserve the look and feel of your carpet.